Reporting a Claim to Erickson-Larsen, Inc.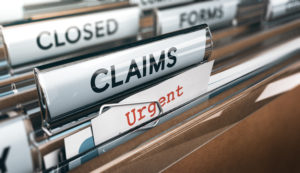 Agents: Please submit a completed Loss Notice to claims@ericksonlarseninc.com or fax to 763-535-4051.  Please call 800-442-3168 for assistance.
Policyholders:  Please contact your local independent agency to report your loss.  If you are unable to contact your local agent, please call 800-442-3168 for assistance.
Reporting a Claim Directly to a Carrier:
You may find the Claim Contact Information within the policy issued to the insured.  Send all claim information directly to the insurance company as indicated in the insured's policy.
Atlantic Casualty Insurance Company:  Visit their website or call 877-222-5522
Canal Insurance Company:  Visit their website or call 800-452-6911
Capitol Insurance Company:Report a Property/Casualty Claim to: pcclaims@capspecialty.com For all other claims: bondclaims@capspecialty.com
CapSpecialty: Please call your independent insurance agency to submit a claim.
Colony Insurance Company/Agronaut:  Visit their website or call 855-225-7204
National Casualty Insurance Company:  Visit their website or call 800-423-7675
Nationwide E&S/Specialty:  Visit their website or call 800-423-7675
Northland Insurance Company:  Visit their website or call 800-328-5972
Northfield Insurance Company:  Visit their website or call 800-328-5972
Rockhill Insurance Group:  Report a Casualty Claim by email to: rhnewcasualtyclaims@rhkc.com   Report a Property Claim by email to:  rhnewpropertyclaims@rhkc.com
Scottsdale Insurance Company:  Visit their website or call 800-423-7675
Underwriters at Lloyd's of London:  Please call your independent insurance agent to submit a claim